September 26, 2022
The good news is September is a great time to apply for a new job.
The bad news is that doesn't guarantee you an interview.
Go out there and give it your best shot! Tell us if you land any interviews through Remotive.
-Rachel
Our Favorite Articles 💯
⚔️ Why Your Bad Boss Will Probably Lose The Remote-Work Wars (NPR) ~ Read the room, bad boss! Remote work is here to stay!
💣 How To Spectacularly Blow Up Your Interview Before It Even Gets Started (Forbes) ~ 3 ways to sabotage your chances of getting hired.
📊 Working at the Office Costs Twice as Much as Working Remote: Survey (Money) ~ Exactly how much more would it cost to go back to working full-time from the office?
💚 Good Posture, Enthusiastic Inflection, and Other 'Green Flags' Recruiters Want to See (HR Brew) ~ Show enthusiasm and initiative if you want recruiters to notice you.
---
This Week's Sponsor 🙌
Finally, a hiring platform that gets remote hiring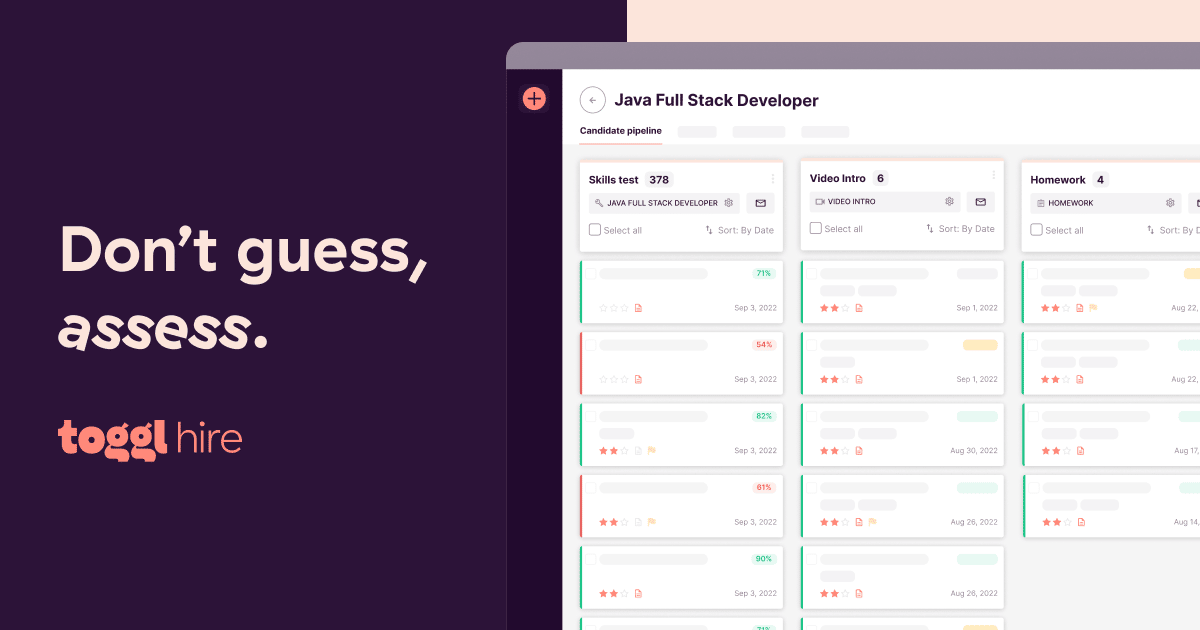 ​Toggl Hire is a skills-first hiring platform that works like a smart kanban board. Ditch the CV – assess candidates on practical, on-the-job skills in 2 clicks and spot high performers 10x faster. Use code REMOTIVE for a free 30-day Premium trial!
---
Remotive Jobs 💼
Is this job for you?
👉 Senior Independent UX/UI Designer at A.Team (Worldwide)
👉 Senior Software Engineer at AssemblyAI (Americas/Europe)
👉 Python Developer at Lemon (LATAM/Europe)
👉 Full-Stack Rails and React Developer at Tanooki Labs (North America)
👉 WordPress Developer at Pangolia (Worldwide)
👉 Senior Full Stack Developer at Proxify (Worldwide)
👉 Senior Product Designer at Buffer (Worldwide)
👉 Quality Assurance Operations Manager at Community Phone (Worldwide)
👉 BizOps (Sales/Mktg Ops) Craftsman at Community Phone (Worldwide)
Check out our job board, listing 1,500+ remote jobs.
New to the remote job hunt? Register for our next webinar Tuesdays and Thursdays at 1pm EDT.
Discover Remotive Community: 1,865 members await...
Work with Remotive 🤝
We help tech professionals land remote jobs. Companies, find your next hire on Remotive.
Is your team ready for remote work? Oyster Academy is here to help.
Check out Remote Health by SafetyWing - Global health insurance for freelancers & remote workers.
Looking to sponsor Remotive? Please reply to this email, slots available for Q4‍! 🎁🎄🥂
Join the Remotive newsletter
Subscribe to get our latest content by email.