November 7, 2022
Psst! You might not need a new job in order to work remotely.
If you don't like your in-person job, ask your boss to let you work from home.
If you can't work from home, then get a new job.
-Rachel
Our Favorite Articles 💯
💼 What Great Remote Managers Do Differently (HBR) ~ "...good managers act as enablers, and not as enforcers."
✈️ How to Be a More Ethical Traveller (Psyche) ~ Use your economic powers for good when you travel.
😉 Top 10 Funny Remote Work TikToks (Remotive) ~ Working from home is weird, but we love it.
🏠 How To Negotiate A Permanent Work-From-Home Arrangement (Forbes) ~ Where there's a will, there's a way.
---
This Week's Sponsor 🙌
120+ Places to Find Jobs & Gigs Online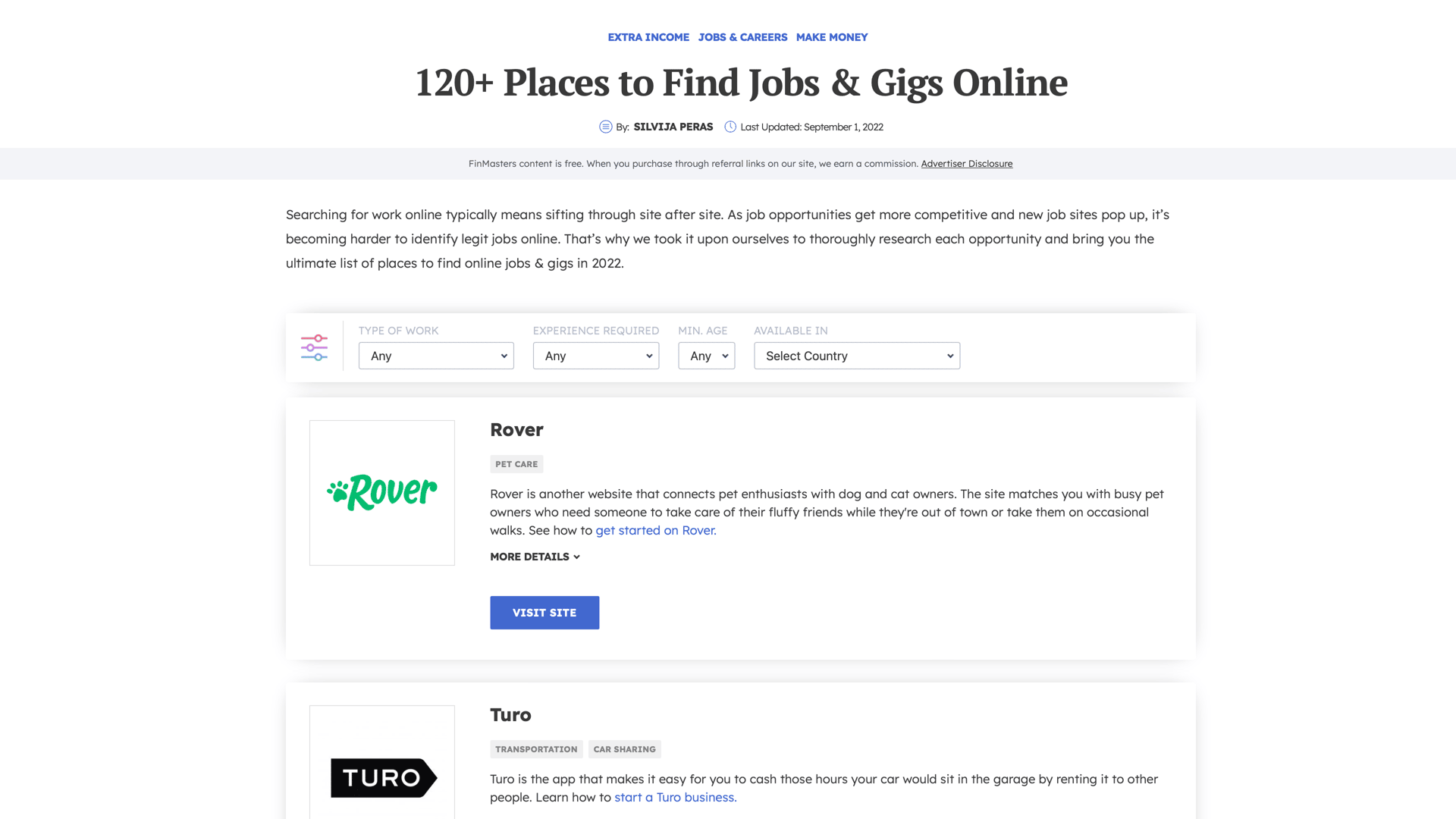 Searching for work online typically means sifting through site after site. That's why we took it upon ourselves to thoroughly research each opportunity and bring you the ultimate list of places to find online jobs & gigs in 2022. Find Jobs
---
Remotive Jobs 💼
Is this job for you?
👉 5 software development opportunities at SportyBet (Americas, Europe)
👉 Sales Expert at Community Phone (Worldwide)
👉 Quality Assurance Operations Manager at Community Phone (Worldwide)
👉 Full Stack Developer at Creable (Worldwide)
👉 Software Engineer - Backend/Python at Discourse (Worldwide)
👉 Software Engineer at Discourse (EMEA)
👉 Software Engineer - Customer Solutions at Discourse (Americas)
Check out our job board, listing 1,500+ remote jobs.
New to the remote job hunt? Register for our next webinar Tuesdays and Thursdays at 1pm EDT.
Discover Remotive Community: 1,880 members await...
Work with Remotive 🤝
We help tech professionals land remote jobs. Companies, find your next hire on Remotive.
Ready to land the job of your dreams? Get free resources, training, and more from Oyster's Global Employment Pass!
Check out Remote Health by SafetyWing - Global health insurance for freelancers & remote workers.
Looking to sponsor Remotive? Please reply to this email, slots available for 2023! 🎆🥂
Join the Remotive newsletter
Subscribe to get our latest content by email.