So many reasons to work remotely and now we can add environmentally friendly to the list!
Show this ​WP article to your boss the next time they ask you to come back to the office.
-Rachel
Our Favorite Articles 💯
🔋 ​Working From Home Now Has Another Powerful Benefit​ (WP) ~ Remote work is good for the environment.
🪨 ​Busting The 4 Biggest Job Search Myths​ (Forbes) ~ We're going to get you a remote job if it's the last thing we do in 2023!
🛑 ​Avoid Using These Passive-Aggressive Phrases in Your Work Emails​ (LH) ~ I know it's hard but you can do it.
🚙 ​Bosses and Workers Still Can't Agree on Whether The Commute is Part of The Work Day​ (Fortune) ~ I'm team 'Commuting is Work'.
---
This Week's Sponsor 🙌
An Exclusive Remotive Opportunity!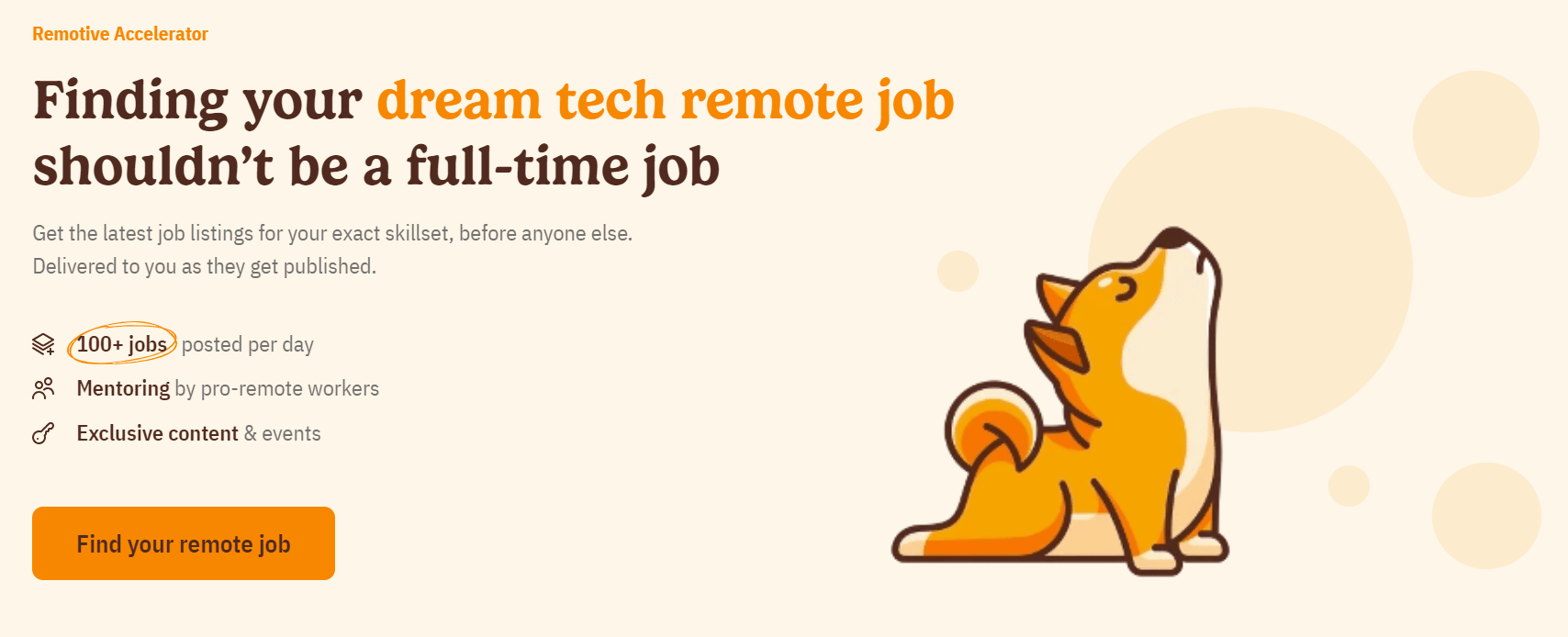 ---
Remotive Jobs 💼
Is this job for you?
👉 ​Senior Site Reliability Engineer​ at Contra (Worldwide)
👉 ​Website Development​ at Love At First Ty (Worldwide)
👉 ​Web Designer​ at Kendake LTD (Worldwide)
👉 ​Senior Independent UX/UI Designer​ at A.Team (Worldwide)
👉 ​Senior MS Power BI Developer​ at Proxify (CET Timezone)
👉 ​Backend Engineer​ at SportyBet (Europe)
👉 ​Backend Engineering Manager​ at Close (USA)
👉 ​Graphic Designer​ at Noyo (USA)
Work with Remotive 🤝
We help tech professionals land remote jobs. Companies, ​find your next hire on Remotive​.
Looking to sponsor Remotive? Please email [email protected], slots still available for Q3!😀
Join the Remotive newsletter
Subscribe to get our latest content by email.