October 24, 2022
Most people switch to remote work because they want more work-life balance.
I switched because I'd rather see the world than see the same office walls every day.
Why did you switch to remote work?
-Rachel
Our Favorite Articles 💯
✨ Easy Tips to Help You Stay Productive While Working from Home (Porch) ~ All the best remote work tips in one article!
💡 Building Trust in a Remote Work Environment (Remotive) ~ How to nurture trust within remote teams by our friends at Oyster!
🏢 Remote Work Isn't Hurting Our Mental Well-Being. The Lack of Work-Life Boundaries Is (Fortune) ~ Office-centric work won't fix that.
🥂 New Glassdoor Filters Enable Searches On Demographic Group Ratings And Interests Like Work Life Balance (Forbes) ~ Career sites are making it easier for you to find companies that align with your values.
---
This Week's Sponsor 🙌
Meet Andela: a trusted global marketplace for technologists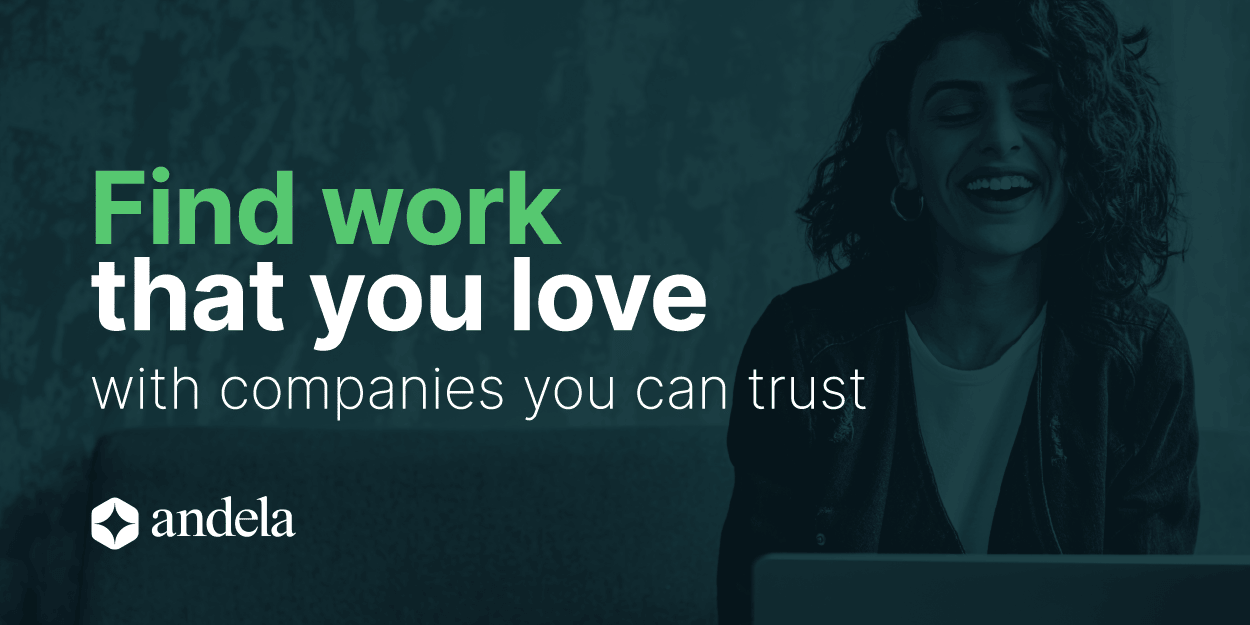 Meet the leading hiring marketplace for software engineers: Andela.
Unlock high-paying, senior-level roles at top companies.
Set your rate in your chosen currency.
Work remotely.
Become part of a vibrant community.
Take control of your career with a partner you can trust.
Join 210,000+ technologists who are kick-starting their careers. Work with Andela.
---
Remotive Jobs 💼
Is this job for you?
👉 9 Engineering and Design Roles at Toptal (Worldwide)
👉 Senior Full Stack Developer at Proxify (Worldwide)
👉 Senior Software Engineer, Python at AssemblyAI (North America, Europe)
👉 Full-Stack Rails and React Developer at Tanooki Labs (North America)
Check out our job board, listing 1,500+ remote jobs.
New to the remote job hunt? Register for our next webinar Tuesdays and Thursdays at 1pm EDT.
Discover Remotive Community: 1,874 members await...
Work with Remotive 🤝
We help tech professionals land remote jobs. Companies, find your next hire on Remotive.
Ready to land the job of your dreams? Get free resources, training, and more from Oyster's Global Employment Pass!
Check out Remote Health by SafetyWing - Global health insurance for freelancers & remote workers.
Looking to sponsor Remotive? Please reply to this email, slots now available for 2023! 🎆🥂
Join the Remotive newsletter
Subscribe to get our latest content by email.