September 12, 2022
Summer is over, y'all. 😿
Time to refocus on work or restart your job search.
Use this September to reboot your life and make it better.
-Rachel
Our Favorite Articles 💯
🤕 How to Prevent Back Pain While Working From Home (Time) ~ Don't let back pain become your remote work nemesis.
⚙️ Why You Have A Better Chance Of Finding A Job In September (Forbes) ~ Time to get back into gear and get a remote job!
💬 Finding a New Job via Social Media After a Layoff (SHRM) ~ Whether you have 50 followers or 5,000, leverage your network.
✊ Remote Working isn't Going Anywhere, according to Google search trends (weforum) ~ Nothing can stop remote work!
---
This Week's Sponsor 🙌
The fast lane to hiring amazing people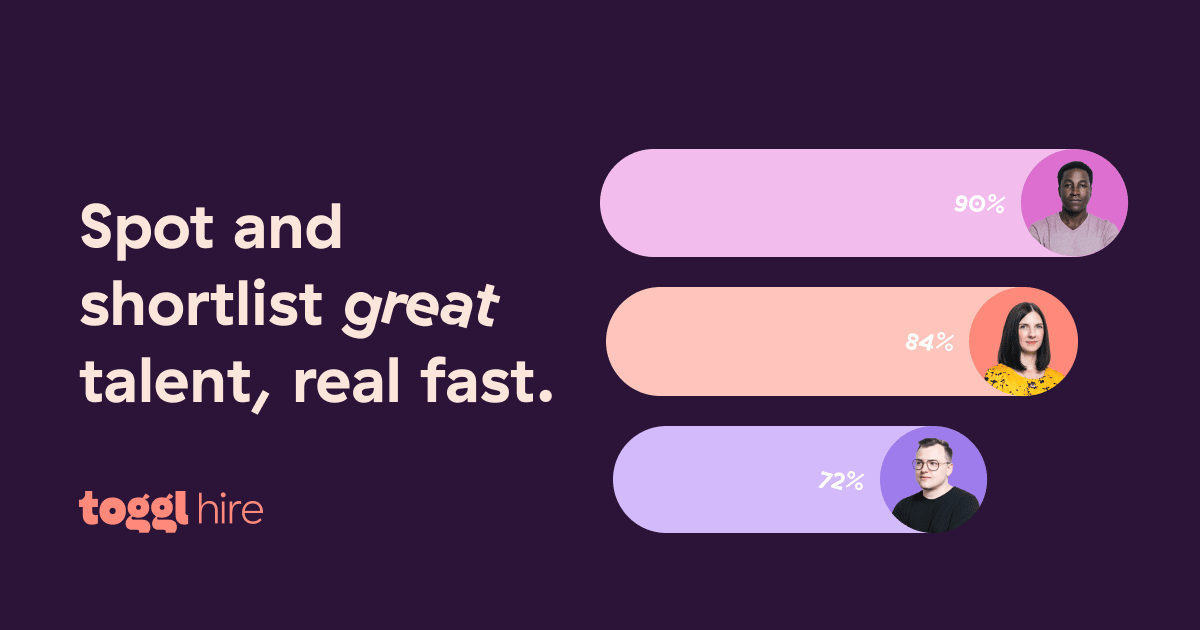 Toggl Hire is a skills-first hiring platform that works like a smart kanban board. Ditch the CV – assess candidates on practical, on-the-job skills in 2 clicks and spot high performers 10x faster. Use code REMOTIVE for a free 30-day Premium trial!
---
Remotive Jobs 💼
Is this job for you?
👉 10 New Openings at Toptal (Worldwide)
👉 5 New Openings at SportyBet (LATAM, EMEA, UK, Canada)
👉 Software Engineer at Discourse (EMEA)
👉 Full Stack Engineer at Discourse (Worldwide)
👉 Full-Stack Rails and React Developer at Tanooki Labs (North America)
👉 Community Support Coordinator at Zcash Foundation (Worldwide)
👉 Online Languages Teachers at Academia Europea International (Americas)
👉 Senior Front-end Developer at Proxify AB (Worldwide)
👉 Sales Development Team Lead at Hygraph (North America)
👉 Sales Development Representative at Hygraph (North America)
Check out our job board, listing 1,500+ remote jobs.
New to the remote job hunt? Register for our next webinar Tuesdays and Thursdays at 1pm EDT.
Discover Remotive Community: 1,862 members await...
Work with Remotive 🤝
We help tech professionals land remote jobs. Companies, find your next hire on Remotive.
Join the Remotive newsletter
Subscribe to get our latest content by email.