🎶Got a job board on my roster,
Be feeding me remote jobs & WFH jobs,
Just hit me up on Tuesday, like "WYD bae? Let me take you job hunting."🎵
-Rachel
Our Favorite Articles 💯
📣 ​Google's Union is Speaking Out Against the Company's Remote Work Crackdown​ (Fortune) ~ We're not gonna make it easy to force us back into the office full time.
🦾 ​The New Age of Hiring: AI Is Changing the Game for Job Seekers​ (CNET) ~ Stay strong! Don't let the robots win!
❤️ ​Top 10 Funny Remote Work TikToks​ (Remotive) ~ Working from home is weird but I love it.
📊 ​A New Poll Finds Tech Workers Do Just 4 Hours of Focused Work a Day. Bosses Shouldn't Be Surprised (or Worried)​ (Inc) ~ Don't feel bad if you struggle through the second half of your workday, blame biology.
---
No Sponsor This Week
Enjoy this fun cat meme instead😉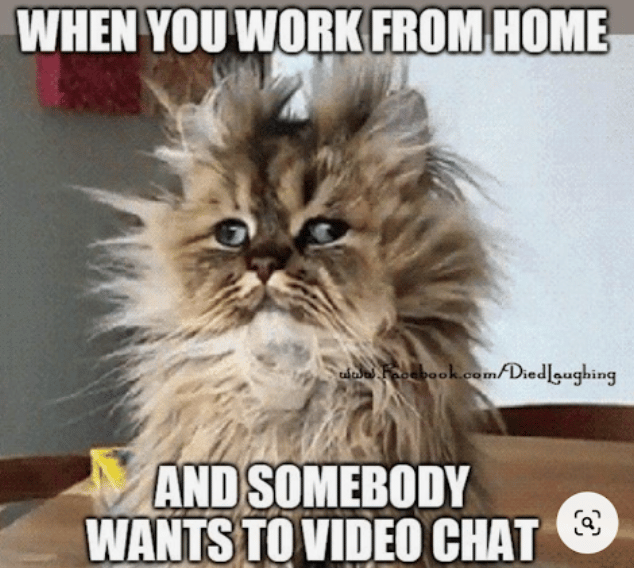 ---
Remotive Jobs 💼
Is this job for you?
👉 ​Senior Independent UX/UI Designer at A.Team (Worldwide)
👉 ​Senior Front-end Developer​ at Proxify (Worldwide)
👉 ​Senior Solidity Developer​ at Proxify (Worldwide)
👉 ​Delivery Manager​ at SportyBet (European Timezones)
Work with Remotive 🤝
We help tech professionals land remote jobs. Companies, ​find your next hire on Remotive​.
Looking to sponsor Remotive? Please email [email protected], slots available for Q3 and beyond!😀
Join the Remotive newsletter
Subscribe to get our latest content by email.