This is Remotive's round-up of remote work & productivity tips.
December 6th, 2021
Last Friday, our Slack community's book club got together to chat about the books they have been reading lately. I am finally reading the classic How to win friends and influence people. What were your favorite reads in 2021?

-Vic
Our Favorite Articles 💯
> Remote Work Should Be (Mostly) Asynchronous - Not mentioned in this article, Loom, a favorite with the Remotive team :)
> Tame Daily Distractions With a 'Precommitment Pact' - Loved this article about a practice that can help us get things done.
>  The Remote Work Revolution Hasn't Happened Yet - A conversation about why work needs to change in the USA.
> Staying Put To Save The Planet: How Remote Work Might Help Canada Cut Emissions - The jury is out on this one...
---
This Week's Sponsor 🙌
Connect like everyone's together with Remotion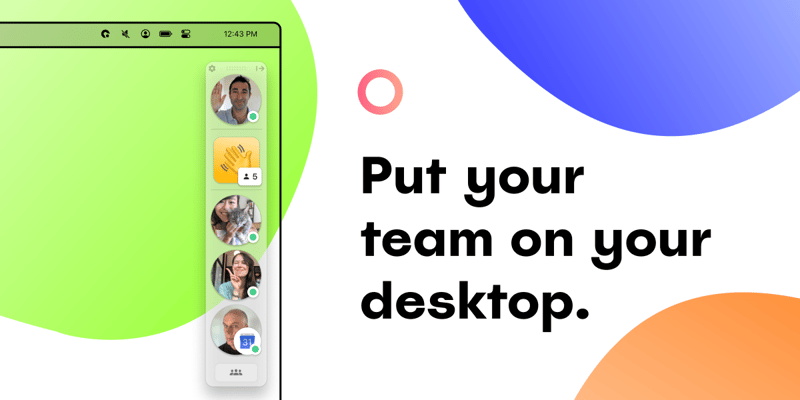 Remotion is a lightweight virtual office that makes room for the casual chats that happen naturally in an office, but are more difficult remotely. Listen to music together in coworking rooms and connect with quick calls, emoji badging, live selfies, and more. Get access to our free beta.
---
Remotive Jobs 💼
> Check out our job board, listing 1,506 remote jobs.
> Apply to these fantastic jobs:
- Senior Front-End Engineer (JS/Graphics/3D), Senior Product Designer, Engineering Manager, and Senior iOS Engineer (AR/3D/Metal) at Spline.
- Engineering Manager - Support Systems, Sr. Manager, Partner Marketing, Senior Technical Sourcer, and Revenue Accountant at Zapier.
- PPC Coordinator at Dynamic Catholic Institute.
> Looking for a remote job? Register your seat for our next webinar happening tomorrow.
> Discover Remotive Community: 1,778 members await...
> Companies, find your next hire on Remotive.

About Remotive
We help tech professionals land remote jobs.
PS: Is your team ready for remote work? Distributed Bootcamp by Oyster is here to help.
Looking to sponsor Remotive? Please email about Q1 2022, Q4 2021 is fully booked :)