This is Remotive's round-up of remote work & productivity tips.

February 3, 2020
Here's a special edition on "Having a beginner mindset".
No matter how experienced you are, there's always something else to learn. I love chasing situations where I can learn more: Moving to a new country, learning a langage, working remotely...
Would love to hear from you:
How do YOU cultivate having a beginner mindset? Hit me up on Twitter and please let me know :)
PS: I also shared thoughts on how Corona Virus may accelerate remote work...
-Rodolphe
Our Favorite Articles 💯
---
This Week Sponsor 🙌
Optimize your impact as a remote leader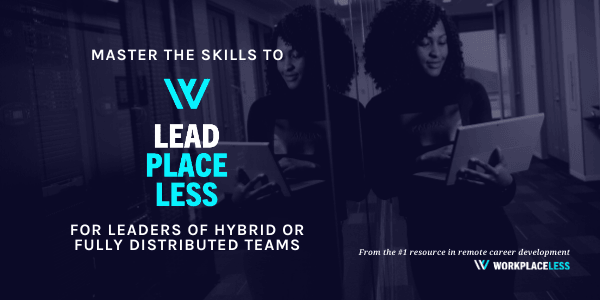 Leveraging real-world case studies from remote experts including Buffer, Evernote, and Hotjar, the Leadplaceless program empowers remote managers to accelerate the performance and cohesiveness of their teams.
Graduates earn a certificate in remote leadership to prove they've mastered the critical skills for distributed and hybrid team success including culture development, communication, and performance management.​
---
Remotive Jobs 💼
Check out our job board, listing over 650 remote jobs!
---
About Remotive
We help tech professionals land remote jobs. Developers also share their salaries through us.
Looking to sponsor Remotive? Tons of companies are booking a slot!
Do you ♥ Remotive? Find us on Twitter | LinkedIn
---
Join our Newsletter!
Join the Remotive newsletter
Subscribe to get our latest content by email.