Thank you for loving remote work as much as I do.
You are awesome. 🙏🏽
-Rachel
Our Favorite Articles 💯
🪄 ​What's The Magic Number Of Résumés To Send Out?​ (Forbes) ~ Some tips to navigate this tough job market.
⭐ ​Coursera CEO and Automattic CEO On Sticking With Remote Work​ (Fortune) ~ Meet the CEOs sticking to a remote-first workforce as other bosses backpedal.
🤖 ​LinkedIn Says ChatGPT-Related Job Postings Have Ballooned 21-Fold Since November​ (Forbes) ~ If you can't beat it, learn how to use it to your advantage.
😊 ​Steve Jobs Said Living a Happy, Successful Life Comes Down to This Rare Mindset​ (Inc) ~ Advice from Steve Jobs on venturing out into the unknown.
---
This Week's Sponsor 🙌
Access even more Developer roles with Proxify!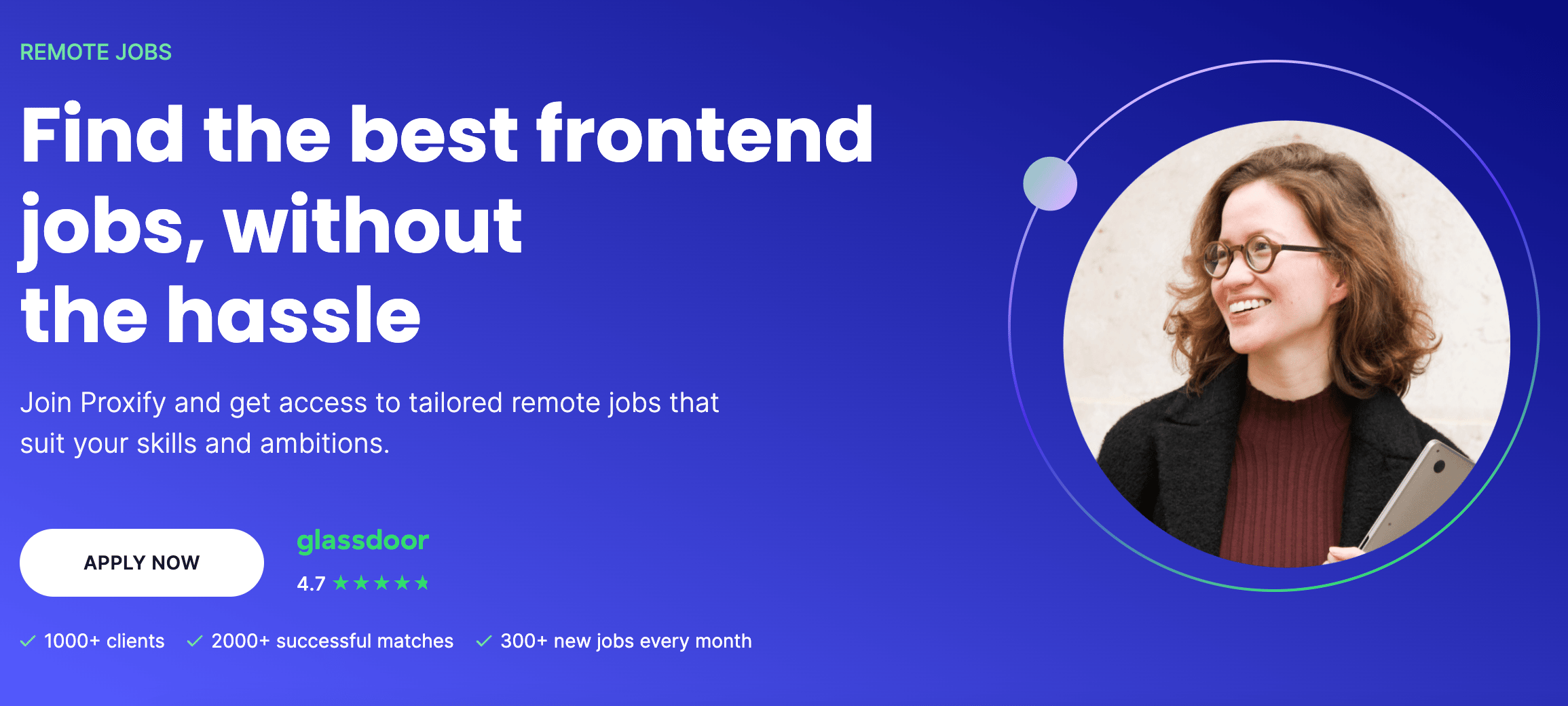 Be more than just a developer. Join the most developer-friendly network. 3500+ talented developers. 1200+ EU and US companies. Get access: ​https://remotive.com/r/iKt​
---
Remotive Jobs 💼
Is this job for you?
👉 ​Account Executive​ at Skrapp.io (Worldwide)
👉 ​Senior DevOps Engineer​ at Bonfire (LATAM, Europe)
👉 ​Senior DBA​ at SportyBet (Europe)
👉 ​Senior Magento Developer​ at Proxify (CET Timezone)
Work with Remotive 🤝
We help tech professionals land remote jobs. Companies, ​find your next hire on Remotive​.
Looking to sponsor Remotive? Please reply to this email, slots available for Q4!❄️😊
Join the Remotive newsletter
Subscribe to get our latest content by email.