This is Remotive's round-up of remote work & productivity tips.
November 22nd, 2021
We are joining forces with Oyster for Bridges 2021: if you're on the hunt for a remote job or looking to become a more skilled remote worker, this event is for you. Rodolphe will be one of the panel speakers. :)
-Vic
Our Favorite Articles 💯
> How Introverts Can Take The Lead In Remote Work - As an introvert, I feel seen!
>  Six Causes of Burnout at Work - Burnout prevention it's not about free meals, unlimited vacation, and workout rooms...
> Wellbeing Over Climbing The Ladder - Dominic Price (Atlassian) and Daphneé chat about thriving while working remotely.
> Portugal Makes It Illegal for Your Boss to Text You After Work - Some good news for remote workers in Portugal.
---
This Week's Sponsor 🙌
Import customer data in 60 seconds or less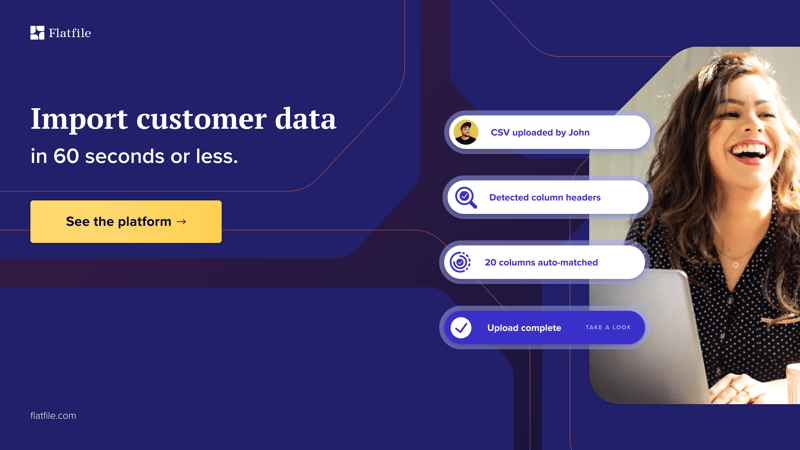 Onboard customer data faster, improve product time-to-value, and cut potential churn with Flatfile Embeds, a 1-click data import experience from Flatfile. Easily ingest customer data across a wide range of file formats, free your internal teams from data wrangling so they can focus on building great products, and enable your customers to seamlessly import their own data into your product. Get a platform overview.
---
Remotive Jobs 💼
> Check out our job board, listing 1,465 remote jobs.
> Apply to these awesome jobs:
- React Native Developer at Mozn.
- Full-stack developer at Root Codex.
- Senior Independent UX/UI Designer at A.Team.
- Senior Data Engineer at Tribes AI.
> Looking for a remote job? Register your seat for our next webinar happening tomorrow.
> Discover Remotive Community: 1,777 members await...
> Companies, find your next hire on Remotive.

About Remotive
We help tech professionals land remote jobs.
PS: Is your team ready for remote work? Distributed Bootcamp by Oyster is here to help.
Looking to sponsor Remotive? Please email about Q1 2022, Q4 2021 is fully booked :)
Do you ♥ Remotive? Find us on Twitter | LinkedIn
Photo by Anders Jildén on Unsplash