This is Remotive's round-up of remote work & productivity tips.
May 10th, 2021
This week, Daphnée Laforest and I will chat about the future of remote in a live AMA session. I'd love to see you there! 🤗 RSVP here :)
-Vic
---
Our Favorite Articles 💯
> How to Be Remote-First When You Still Have an Office - Great insights from the Doist team for "remote-ish" teams.
> 6 Questions for the Boss Who Wants You Back in Your Cubicle - Let's keep it safe, folks!
> 5 Mistakes We Make When We're Overwhelmed - Sometimes, we can actually make things worse.
> Gitlab's Remote Work Report 2021 - Despite difficulties, 80% of workers would recommend working remotely to a friend.
---
This Week Sponsor 🙌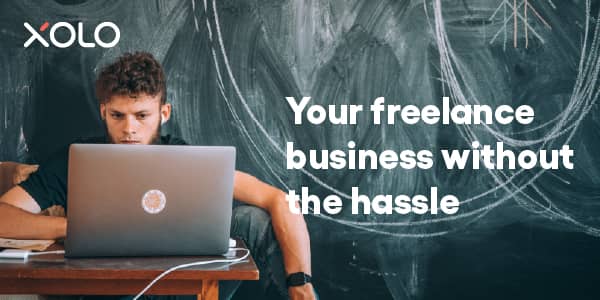 Invoice legally without starting your own company. Instead, just rent Xolo's. It saves you 10x more time, money, and peace of mind.
Send and track professional VAT-compliant invoices
Get a free and remote business bank account
Reimburse expenses from business income to pay less personal taxes
Learn more. Join 70,000 freelancers who have discovered how easy their business life can be.
---
Remotive Jobs 💼
Check out our job board, listing 2,227 remote jobs.
> Looking for a remote job? Register your seat for our next webinar happening tomorrow.
> Discover Remotive Community: 1,752 members await...
> Companies, find your next hire on Remotive.
About Remotive
We help tech professionals land remote jobs.
PS: Are you looking for remote work? Remote Ready, a free online educational program by Oyster, is here to help.
Looking to sponsor Remotive? Please email, Q2 & Q3 2021 dates are getting a lot of interest.