This is Remotive's round-up of remote work & productivity tips.
September 27th, 2021
If your team is struggling to connect, I really loved this thread from Nathan Barry, founder and CEO of ConvertKit (the company powering this newsletter), with 8 ideas for building a great culture in a distributed team.
-Vic
Our Favorite Articles 💯
> From Bend, Oregon to Tampa: How these 10 U.S. cities became remote work hotspots - Interesting finds from LinkedIn.
> How to Say "No" After Saying "Yes" - We have all been there! Learn how to say no with tact and professionalism.
> Quiz: Assess Your Burnout Risk - Find your burnout risk in this interactive quiz, plus statistics on who burns out and why.
> How 'Nerd' Culture Powered Through the Pandemic - Folks are making tons of money playing D&D, creating webcomics...
---
This Week Sponsor 🙌
Remote workers, here's the perfect digital experience for you.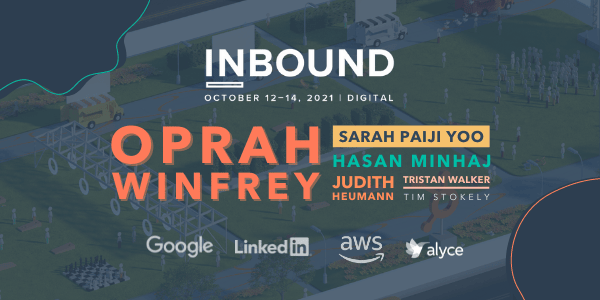 What's happening at INBOUND, Oct. 12-14? Here's what: Oprah Winfrey will reveal how to transform failure into success. Hasan Minhaj will coax out your inner voice. Spike Lee will fire up your ambition. And 200+ leaders from Linkedin, Google, monday.com, and more will teach you BOSS skills. Register for your free pass!
---
Remotive Jobs 💼
Check out our job board, listing 1,890 remote jobs.
> Senior Product Support Specialist (US) needed at Aula Education!
> If you love to write, Cliniko is looking for a Content Writer (Anywhere).
> CareRev is in search of a Ruby on Rails Engineer (US) to join their team.
> Looking for a remote job? Register your seat for our next webinar happening tomorrow.
> Discover Remotive Community: 1,775 members await...
> Companies, find your next hire on Remotive.

About Remotive
We help tech professionals land remote jobs.
PS: Is your team ready for remote work? Distributed Bootcamp by Oyster is here to help.
Looking to sponsor Remotive? Please email, Q4 dates are getting a lot of interest.
Do you ♥ Remotive? Find us on Twitter | LinkedIn
Photo by Andrew Shelley on Unsplash