This is Remotive's round-up of remote work & productivity tips.
March 15th, 2021
A year after the Covid-19 pandemic was declared, remote work is definitely here to stay!
-Vic
Our Favorite Articles 💯

> The pandemic forced a massive remote-work experiment. Now comes the hard part: Going back to... 'normal'?
> Improvisation Takes Practice: The ability to improvise has become more important than ever.

> Workers Are Moving First, Asking Questions Later: What will happen when/if offices reopen?

> [Podcast] In this episode of Remote First, we chat with Maureen Burke, Remote Strategy & Program Lead at Shopify.
---
This Week Sponsor 🙌
New Excel File: Top 500 Bootstrapped Remote Founders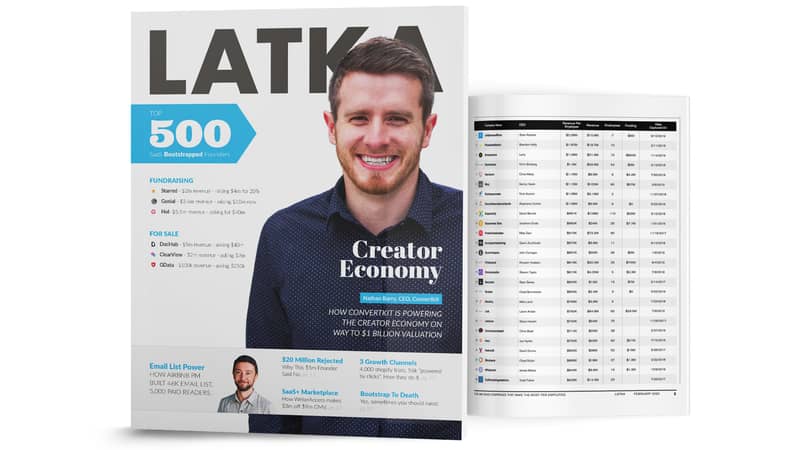 Curious what other remote teams do in revenue per employee? How fast are these bootstrapped founders growing? After 182 hours of research, the full list including company names, founder contact info, revenue data and more is available in the new issue of Latka Magazine. Excel file too! (Today only) Click here to preview for free.
---
Remotive Jobs 💼
Check out our job board, listing 1,733 remote jobs.
> Looking for a remote job? Register your seat for our next webinar happening tomorrow.
> Discover Remotive Community: 1,743 members await...
> Companies, find your next hire on Remotive.

About Remotive
We help tech professionals land remote jobs.
PS: Are you looking for remote work? Remote Ready, a free online educational program by Oyster, is here to help.
Looking to sponsor Remotive? Please email, most of Q2 2021 is already booked.